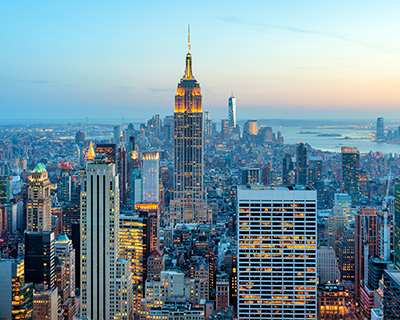 Bank Profile
A saga of vision and enterprise
It has been a long and eventful journey of more than a century, Bank of Baroda in India The parent Bank has International presence in 94 overseas offices spanning 17 countries. Starting in 1908 from a small building in Baroda to its new hi-rise and hi-tech Baroda Corporate Centre in Mumbai, is a saga of vision, enterprise, financial prudence and corporate governance. It is a story scripted in corporate wisdom and social pride. It is a story crafted in private capital, princely patronage and state ownership. It is a story of ordinary bankers and their extraordinary contribution in the ascent of Bank of Baroda to the formidable heights of corporate glory.
Read More
Products
Bank Account
bank advances
Bank Account
Bank of Baroda US Operations offers a range of deposit accounts tailored to suit different needs..
Certificate of Deposits
A Certificate of Deposit Account is a Secured Investment option denominated in US Dollars, earning a fixed rate of interest for entire period of deposit.
Business Checking Accounts
This is a non- interest bearing account with no restrictions on the number of transactions.
Advances
Financial assistance to identified individuals & enterprises engaged in industry, services & trading activities.